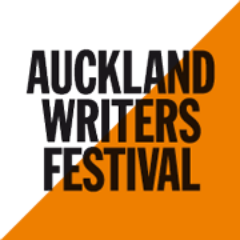 There will be something for everyone with a wide range of authors on the books for the 2017 Auckland Writers Festival in May.
HarperCollins has confirmed authors Lauren Child, Susan Faludi, Jay Rayner, and more for the festival, which will feature a star-studded array of literary guests from New Zealand and beyond.
"We are excited so many interesting and thought-provoking authors from our international list are coming to the festival this year, complimented by our fantastic local authors. We know the 24,000 plus attendees expected over the course of the weekend are in for a real treat.," HarperCollins New Zealand marketing and communications manager Sandra Noakes says.
One of the biggest stars of the festival will be Lauren Child, the acclaimed author of the beloved Ruby Redfort, Charlie and Lola, and Clarence Bean series. She heads up the Schools Programme as well as appearing at several  family sessions at the festival proper, which are free for children under 12 to attend.
For the foodies, there is UK Masterchef judge, journalist, food critic, author, broadcaster and jazz musician Jay Rayner; while Pulitzer prize-winning journalist Susan Faludi will talk on the topics of family and identity across three sessions.
James Glieck will discuss the writing of science and why, sadly, time travel does not and cannot exist, and another highlight will be Dragon Springs Road author Janie Chang, as she forms part of a panel discussion on writing novels set in China. Joining her is New Zealand's best-selling novelist for 2015 and 2016, Deborah Challinor, who's latest novel The Cloud Leopard's Daughter is also set in the Orient.
Some of New Zealand's other leading authors, including Michele A'Court, Jonothan Cullinane, and Kelly-Ana Morey will also be presenting at the festival, which runs from May 19 to 21 at the Aotea Centre in Auckland.
For further information, check out the official website: writersfestival.co.nz.
Latest posts by Jillian Allison-Aitken
(see all)